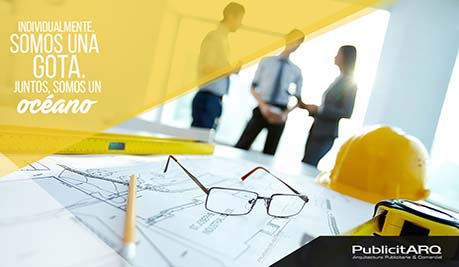 We are a Peruvian company created in 2005 and dedicated to developing and executing advertising projects and commercial architecture. We focus on meeting the needs of our customers by offering modern and avant - garde designs.
We complement our designs with elements of lighting, set design and graphics, managing to integrate the structure and stand out against the competition.
We work with highly qualified staff to ensure a product that meets the expectations of our clients professional, that's why we take care of the entire production process, from design development to final execution.
As a company, we are committed to meet the objectives and provide an excellent service that allows our customers to give us the confidence to take charge of their projects.
Visión
Being the leader in advertising and commercial services in terms of creativity, quality, innovation and profitability, maintaining a dynamic of continuous improvement that allows us to exceed the expectations of our customers.
Missión
Develop advertising and commercial projects, unifying design creativity and supplementing them with marketing techniques, making your company and your brand noticeable impact, is positioned and unforgettable.